Endodontic Associates, P.A.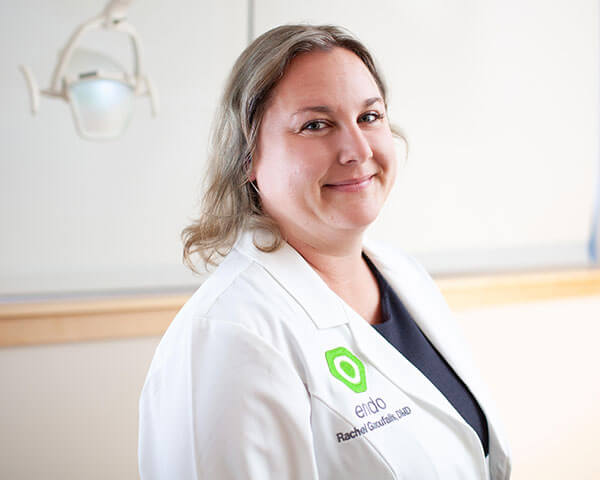 ---
Originally from the San Francisco Bay Area, Dr. Garoufalis moved to Boston to attend dental school, and hasn't wanted to leave since! For her college education, Dr. Garoufalis attended the University of Puget Sound in Tacoma, WA, where she earned her B.S. in Biology. During her time there, she had the opportunity to travel to Costa Rica and Nicaragua to assist in providing care in dental clinics in those regions. For a year after college, she worked as a dental assistant while applying to dental school. While completing her studies at Tufts University School of Dental Medicine, she enjoyed participating in student-led community dental programs, and traveled on another mission trip to the Dominican Republic. Dr. Garoufalis immediately gravitated to Endodontics and proudly attended Tufts University School of Dental Medicine's Endodontics Residency just after earning her DMD.
Dr. Garoufalis is a member of the American Dental Association, Maine Dental Association, and American Association of Endodontics. With a passion for teaching, Dr. Garoufalis is also an Assistant Clinical Professor at the University of New England College of Dental Medicine. In her spare time, Dr. Garoufalis most enjoys travel and fast cars. She can often be found driving up and down the beautiful Maine coast or exploring fun shops and restaurants all over New England. She very happily shares her home with her husband and two dogs.
---